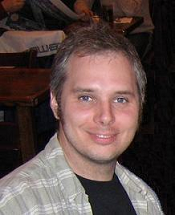 Welcome
This site contains the following information and resources related to my professional work:
Current research projects I'm involved with are in the Research area.


The Resources area contains a few resources concerning the development of pro-social behavior, humane education, and a few other areas.


Finally, the Curriculum Vitæ page is just that.
Materials for the courses I am currently teaching (EDD 630/631, PSY 100, & PSY 352) are on CSI's BlackBoard site, accessed through the CUNY Portal.
Contact Information
College of Staten Island
The City University of New York
2800 Victory Boulevard
Room 3s–202
Staten Island, New York 10314
(o) 718-982-4130
(f) 718-982-3743
eI.samueIs@csi.cuny.edu